CoySec Services can provide an outsourced accounting, secretarial, governance and finance administration function to support the operations of the company, the Board of Directors and management in Sydney, Surry Hills, Darlinghurst and surrounding areas.
CoySec Services has been involved, the due diligence and prospectus process, leading up to an initial public offers (IPO's), reverse takeovers and public capital raisings and takeovers.
After raising capital & listing a company, the next step is to ensure systems and procedures in relation to the on-going company secretarial function are in place and operating. These processes can be very time consuming and may require additional resources and support in the short term. The team at CoySec Services has the experience to provide that support.
Additional support may also be required during busy times such as the half-yearly or year-end financial reporting periods, preparing the Annual Report, when an annual or other general meeting is to be held, or during a capital raising or acquisition. CoySec Services provides a professionally qualified Company Secretary to assure the administration and compliance with the entity's Constitution, Corporations Act, ASX Listing Rules and other applicable legislation and regulations.

Company secretary services
Outsourcing the role of Company Secretary to CoySec Services allows management time to be devoted towards the enterprise. The growth of the business or allows the accountant or CFO to focus on the financial and accounting aspects of the business rather than compliance. An outsourced Company Secretary brings knowledge and experience gained working in a range of companies.
Our aims are to:
Comply with all ASX and ASIC statutory corporate and regulatory requirements;
Assist with the preparation of Board agenda and material, the attendance at Board meetings and shareholder meetings and preparation of minutes;
Ensure the company maintains a proper corporate governance environment in each jurisdiction in which it operates;
Maintain accounting records and prepare management and statutory financial reports as advised by management; and
Liaise with the Auditors, Banks, Brokers Compliance officials, Share Registry and any other regulatory authorities as required.
In many smaller public companies, the services provided by a Company Secretary are combined with some other function, such as the Accountant, Chief Financial Officer or is part of the responsibilities of a Director.
Outsourcing the role of Company Secretary to CoySec Services can provide organisations with a cost-effective alternative, especially where the company secretarial function does not require a full-time employee.
This requires a competent Company Secretary who has an up-to-date knowledge of the various requirements of the position. They should have appropriate practical experience and be qualified to adequately perform the duties and take on the responsibilities of the role thereby ensuring that the company meets its legal and regulatory compliance and that its statutory books and records are in order.

The Role of Company Secretary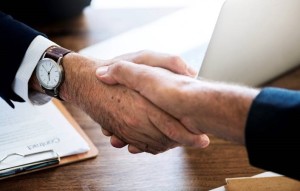 Every public company is required to appoint at least one Company Secretary (this applies to listed & unlisted public companies). In a private company (proprietary limited) having a Company Secretary is optional, however it is recommended by the OECD that all companies have a secretary.
The role of the Company Secretary is to support the directors and officers in their duties, responsibilities and obligations in both a personal capacity and with regard to the organisation's corporate practice and conduct under the applicable legislation and regulation.
Typical services provided by a Company Secretary include:
Establishing & maintaining the registered office
Maintaining Statutory records, registers and reporting to ASIC
Compliance with corporations and other legislation and regulations
Corporate administration, including oversight of systems and procedures
Arranging, preparing, & attending Directors Board meetings
Post Board Meeting preparation of minutes and follow-up action
Share register and shareholder/investor relations
Maintaining Staff share and option plans
Organising & producing Notices for AGM and other general meetings
Corporate Governance, including committees
Ensuring compliance with ASX listing rules if applicable.
CoySec Services can also assist companies with:
the preparation of fund-raising documentation; and
Initial Public Offers / restructuring of share capital and company.
Accounting Services – Outsourced accounts preparation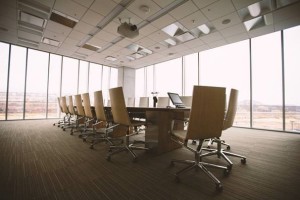 We are able to provide a full accounting service with experience in all facets up to and including the processing of multi-currency transactions in overseas consolidated groups.
In our office we make full use of electronic scanning and retrieval with each person in the organisation having a dedicated duplex sheet fed scanner on their desk, Dual Computer Screen Desktop system and a high quality central colour copier/scanner/fax. Our aim is to record and file all source documents electronically (paper files are also maintained).

Chief Financial Officer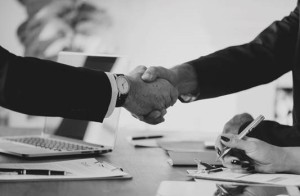 CoySec Services can provide the CFO either in conjunction with the role of Company Secretary or as a stand-a-lone appointment.
The Role of the Chief Financial Officer (CFO)
The Chief Financial Officer (CFO) is primarily responsible for managing the financial risks of the company as well as the financial planning and record-keeping. Typically the CFO reports to the Chief Executive Officer and the role may include communicating financial performance and forecasts to the market (ASX Listed Companies).
For public and private companies, a CFO's role should include the development and maintenance of:
cash flow model and budget;
high quality financial systems;
an effective set of internal controls and the measurement and evaluation of such controls;
key financial and non-financial metrics for the company and its departments/segments;
compensation policies, personnel reviews, equity plans;
risk management policies including contract review and executions.
A primary role of the CFO is also to develop and maintain relationships with key third party advisors including auditors; bankers; lawyers; tax advisors; investors; key vendors;
insurance brokers; hardware and software vendors and for smaller companies, payroll service personnel.
Get in touch
Whether you're in Darlinghurst. Surry Hills, or the middle of Sydney CBD, if your company requires professional Company Secretarial services then please contact CoySec Services via email on robert@coysec.net.au, or via phone on 02 9299 9580.
You can also fill in our online enquiry form and we'll get back to you as soon as we can.